Welcome to My Secret Quill!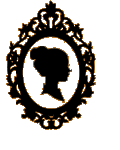 Meet the secretive author Lady T. L. Jennings, who writes Victorian romance and erotica.

Please note: This website is intended for adult reading and viewing only. If you are under the age of 18, please do not continue. For more information:



Something wicked this way comes...

Halloween Book Promotion! Between the 20-23th of October several titles are FREE or on $0.99 sale!



Vintage Photos from Haworth in Yorkshire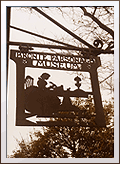 Want to look behind the scene to my new story "Gentlemen under the Mistletoe"?

Come and join me to Haworth, where the Brontë sisters lived…

Curious to see more?



Book reviews


Four Stars to the novella "Complicated Affairs"





"The plot is simple but executed with precision, talent and wit. There are two amazing flawed, yet beautiful men who are so very different that you wonder how the author is going to make it work... "

Read the full review!



4 Hearts from Hearts on Fire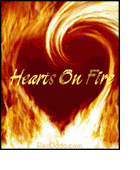 "Complicated Affairs" was rewarded with four hears from the review site Hearts on Fire

Extract from the review:

"...Oh Sebastian. Such a scoundrel he is, always searching for his next lover, his next drink, his next way to get in trouble."

...Read more!



Book Review from
A Succubi's Tale



The short story "The Governess" recived 3 out of 5 pitchforks from www.succubus.net

Read the full review!



Review at GraveTells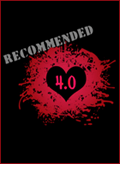 "View of a Cemetery" the third short story from "Lust & Lace"
has been reviewed by Kendra Daniels at GraveTells and received 4.0 Hearts! Huzzah!

Read the full review here:






"...It's a lovely story..."

www.oystersandchocolate.com






"Rated four stars by reader's reviews."

www.shortstories101.com







New book out now!
~ Immoral Intentions~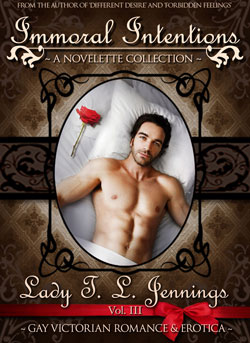 "Immoral Intentions ~ a Gay Victorian Romance and Erotic Novelette Collection. Vol. III" from The Gentleman's Collection Book 3) ~ A New Gay Victorian story by Lady T. L. Jennings!

A New Gay Victorian novelette collection is out now!



"I loved this! Descriptive, sensual
and a very pleasant read.
I enjoyed it very much."

www.short-fiction.co.uk



Lady T. L. Jenning is currently writing...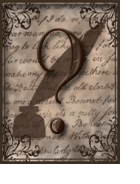 ... on "Stolen Letters" a full novel and sequel to "Blackmail"...





My Secret Quill is proud to announce the printed versions of three short story collections by Lady T. L. Jennings!

Eighteen Victorian Romance and Erotic stories set in the 19th century Britain, a time where anything was possible and almost everything forbidden.

Tempted to continue? Read it!


Author of the Month

Meet Brita Addams the author who incorporates the use of archaic English in her historical romance, which reviewers have said adds the flavor of the period to her stories.


Read more about Brita Addams, what inspires her, and her upcoming release "Demands of the Heart"...